What Are the Side Effects of Sedation Dentistry?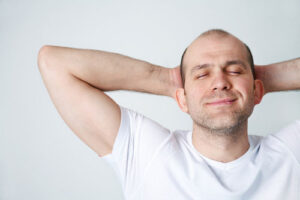 Sometimes referred to as "sleep dentistry," sedation dentistry is a technique that can often be employed to help individuals suffering from dental anxieties receive the oral care they need. At our practice, Dr. Chiappetti and Dr. Coombs utilize oral conscious sedation, IV sedation, and nitrous oxide, each of which can help patients remain relaxed and comfortable throughout the entirety of their treatment.
Depending on the specific sedation method used, there are some potential side effects that may be experienced, though these symptoms should dissipate relatively quickly and have no long-term impact on the health of the individual. For patients who undergo oral conscious sedation, the most common side effect is typically an inability to recollect the actual treatment once it is complete, which is often considered more of a positive than a negative for many people who have fears about visiting the dentist. For those who receive IV sedation, the most common side effect is a feeling of sleepiness and/or grogginess. Since these effects may take several hours to completely wear off, we recommend having a close friend or family member available to drive you home after treatment. Lastly, unlike oral conscious and IV sedation, nitrous oxide generally does not have any significant side effects. In fact, when nitrous oxide is used, most individuals are able to drive themselves home once treatment is completed.
Ultimately, the side effects of sedation dentistry will vary based on the individual and the specific technique employed. A more personalized idea of what you may be able to expect can be provided following a thorough evaluation of your overall health, specific needs, and the complexity of your prospective treatment. To schedule an appointment with one of our experienced dentists, please contact us today.