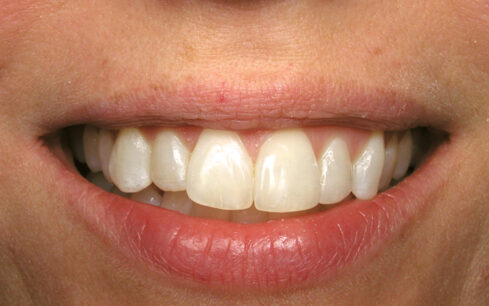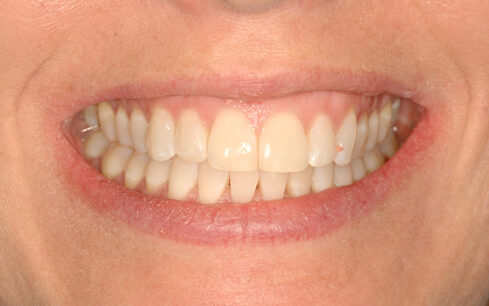 What Is the Invisalign® Process Like?
During the initial consultation, one of our dentists will examine your teeth, review your expectations for treatment, and help determine if Invisalign is the best option to meet your goals. If you are a good candidate for Invisalign, a series of custom-made clear aligners will be designed and fabricated using a 3D model of your teeth. The total number of aligners will depend on your specific needs, and your doctor will instruct you on how long to wear each one before switching to the next aligner in the set.
How Long Does Invisalign® Take?
Throughout the course of treatment, you will be asked to periodically return to our office for check-ups, though these visits are generally fewer and further between than those needed for traditional braces. During these follow-up appointments, your dentist will make sure your teeth are progressing as expected.
Although the aligners can be removed when you are eating, drinking, or cleaning your teeth, wearing them as often as possible is vital to achieving the best results in the shortest amount of time. Overall, the average treatment time for Invisalign patients is about 6 months, though many patients achieve their desired results even quicker.
Does Invisalign® Hurt?
Since Invisalign does not require the placement of bulky brackets and wires on the teeth, this treatment can reduce much of the discomfort associated with braces. With that in mind, it is common for patients to experience some level of pressure or soreness in the beginning stages as the mouth starts to adjust to the aligners. However, these effects typically last only a few days, and over-the-counter Tylenol® is often enough to alleviate this temporary discomfort.
How Do I Clean My Invisalign® Aligners?
The quick and easy cleaning methods required for your Invisalign clear aligners is yet another benefit of this innovative orthodontic treatment. A gentle scrub with your toothbrush under lukewarm water should do the trick; but make sure that the water is warm and not hot—higher water temperatures may warp the plastic material. If you're in a rush, a bit of antibacterial soap can be used as well, as long as you give the aligners a thorough rinse before placing them on the teeth again.