Smile Design Process
Many people are so self-conscious about the condition of their teeth, they barely open their mouths to smile, or when they do, they use their hand to cover their mouth. Here at Scottsdale Smile Center, Dr. Brandon Ryff, Dr. Jonathan Coombs, and Dr. Don Chiappetti offer Smile Design and Makeover procedures that can give your smile a brand new look. The treatment process involves a combination of procedures that can address a number of cosmetic and functional issues. Using a meticulously designed Smile Makeover treatment plan created by our experienced dentists, we can enhance the overall esthetic of your smile with long-lasting, beautiful results. 
Smile Makeover Concerns 
Smile Makeover Options
Smile Design Process
 
What Concerns Can a Smile Makeover Address?
With a Smile Makeover, our dentists use advanced techniques and state-of-the-art procedures to address a range of cosmetic concerns. A Smile Makeover can:  
Reduce the appearance of a "gummy smile"
Replace missing teeth 
Mask the signs of gaps, spaces, or discolorations 
Give the teeth a straighter appearance 
Correct mild bite irregularities such as overbite, open bite, or crossbite conditions 
Improve the appearance of worn-down, short, or aged teeth 
Lighten the shade of the teeth 
What Are My Smile Makeover Options?
The following procedures are just a few of the options that are available for a Smile Makeover: 
During your initial consultation, our dentist will answer all of your questions and help you decide on the ideal treatments that can be included in your Smile Makeover. 
What Is the Smile Design Process Like?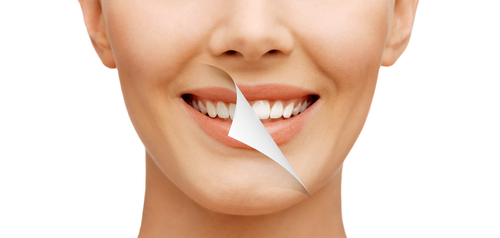 The Smile Design process typically begins with a comprehensive evaluation of your overall oral health. Oftentimes esthetic complaints come as a result of something mechanically or functionally needing attention. In other words, in many cases it is important to understand how the teeth got in their condition in the first place so that we can design and engineer your smile for the best chance at long-term success. At our practice, we do not advocate a "turn-and-burn" style of treating patients. This means we are not quick to just start doing veneers on patients whose mouths we are not familiar with. It is important to do things right as well as doing the right thing. We must first take care to make sure we have addressed things like active gum disease, decay, infection or anything causing pain/discomfort. Once we determine your condition to be stable, we can address the more fun and exciting part of dentistry: giving you the smile you've always wanted.
Smile design can be deeply personal for many patients. We find that there is usually a specific reason or goal to accomplish behind each patients' motivation to improve the esthetics of their smile. Whether you are re-entering the dating scene or you are happily married for 30 years, gunning for a promotion or retired, feeling confident about your smile is critical to your self-esteem and quality of life. Whether you are in your twenties or your eighties, we believe you should have just as much right to feel good about yourself—and just as much right to be able to eat what you like without being limited by missing or failing teeth.
The first step in designing your smile is to take photographs. Photographs are brutally honest and critical to getting to a tangible understanding of what you do and don't like about your smile. Photographs also provide important context for smile design as it relates to your facial features. Once we understand your goals and the look you are going for, we can help guide the smile design accordingly, but in a way that harmonizes with your age, gender, and body type. Whether you are going for a younger look or one more distinguished and sophisticated, our patients all share in common that they want their smile to look natural.
Getting it right as it relates to the size, shape, and position of the teeth is half the battle. Equally important is getting the color tone, the brightness, intensity, and translucency dialed in. Once the plan for all of the above is complete, having a highly skilled ceramist is of the utmost importance to turn the vision into a reality. 
Natural teeth have layers, the outer enamel and the inner layer called dentin. What makes veneer work look natural is stacking layers of porcelain to mimic natural tooth structure. Using multiple layers also allows for complete customization of shade, which is really important because natural teeth are not just a single shade throughout. There is no substitution for layered porcelain made by the hands of an experienced master ceramist. 
There is a lot of new technology coming out now that is quite impressive. 3D imaging, CAD/CAM, and design software technologies have come a long way. This is definitely the future in dentistry. However, the link between the design and fabrication is a limitation that has yet to be overcome. Software programs interface with milling units that create veneers and crowns with excellent precision and quality, but with the capability to only do it with a single solid layer of porcelain, in one single shade. The esthetics are still very good, but when it comes to getting the best, most esthetic look, our opinion is that nothing beats the esthetics of hand-made layered porcelain.  
A Smile Makeover will have a positive effect on your entire facial esthetic, ultimately resolving what may have been lifelong concerns and giving you brand new reasons to smile with confidence. To see the beautiful results achieved by some of our Smile Makeover patients, please take a look at our before-and-after photo gallery. If you would like more information on Smile Design and Makeover procedures, or if you would like to schedule a consultation to see how we can enhance and improve the appearance of your teeth, please contact Scottsdale Smile Center today.