What Is Sedation Dentistry?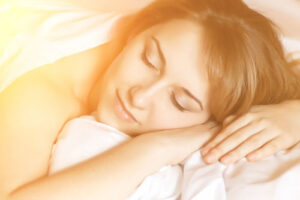 It's no secret that one of the most common reasons people avoid receiving the oral care they need is due to anxieties and/or fears about visiting the dentist. At Scottsdale Smile Center, we understand how troublesome these phobias can be, which is why we seek to alleviate any concerns patients may have about their dental visit through sedation dentistry.
Also known as "sleep dentistry," sedation dentistry is a technique that enables Dr. Coombs and Dr. Chiappetti to make dental visits as comfortable and efficient as possible for patients, regardless of whether it's a routine teeth cleaning or comprehensive Smile Design Makeover. Available sedation dentistry options at our practice include:
Oral conscious sedation
Nitrous oxide
IV sedation
Depending on the extremity of your dental anxiety and/or the complexity of your treatment, our dentists can help determine which form of sedation may be best for your visit. By employing the most effective option for you unique needs, you should be able to remain relaxed and pain-free throughout the entirety of your treatment, enabling us to deliver the quality of dental care you both need and deserve.
If you or a loved one suffers from dental anxiety, or if you simply wish to improve the efficiency of a specific treatment or procedure, we encourage you to schedule an appointment today to find out which type of sedation may be right for you.