Will Invisalign® Work for Me?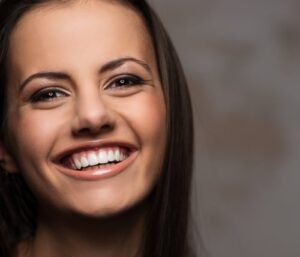 Invisalign® can often be a great option for individuals who are interested in conveniently, comfortably, and discreetly straightening their teeth. This innovative alternative to traditional metal braces involves a customized series of clear aligners designed to gradually shift misaligned teeth into a more desirable position. As an added benefit, each aligner is removable, enabling patients to easily take them out for eating, drinking, oral hygiene, and other daily necessities.
In general, people who are considered good candidates for Invisalign® have one or more of the following concerns:
Gaps between the teeth
Overly crowded teeth
An overbite or underbite
A crossbite (due to jaw misalignment)
Ultimately, Invisalign® has proven to be an effective solution for straightening mild to moderate tooth misalignments in both teens and adults. If you are considering Invisalign®, one of our experienced dentists – Dr. Don Chiappetti and Dr. Jonathan Coombs – can determine whether or not this innovative orthodontic system would be right for you following a thorough evaluation. If it is decided that Invisalign® would not be the most effective technique for your needs and goals, our dentists can suggest a more appropriate treatments to help you achieve the smile you desire.
For more information about Invisalign®, or if you would like to schedule a consultation at our office, please contact Scottsdale Smile Center today.