Can I Afford Invisalign®?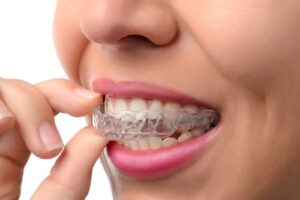 Are you interested in discreetly straightening your teeth with Invisalign® but worried that treatment might be too expensive? We may have some good news. First and foremost, many patients find that the overall cost of Invisalign® is actually less than that of traditional metal braces and various other tooth alignment techniques due to the relatively shorter length of time often needed for treatment. This, however, will ultimately be dependant upon the degree of straightening you need to effectively achieve your smile goals.
Secondly, many dental practices offer a number of options for patients wishing and/or needing to cover the expense of their Invisalign® treatment with financial assistance. Here at Scottsdale Smile Center, our dentists – Dr. Jonathan Coombs and Dr. Don Chiappetti – work with CareCredit® to provide our patients with affordable payment plans. Regarded as one of the most respected healthcare lenders in the nation, CareCredit® offers a variety of low- and no-interest monthly payment plans that can fit almost any budget. The application process is easy, and once you've been approved, you're free to proceed with the Invisalign® treatment right away.
If you have any additional questions about Invisalign®, or if you wish to schedule an appointment to find out what the cost of treatment may be based on your unique needs and desires, please feel free to contact our practice today.