When Should I Consider Porcelain Veneers?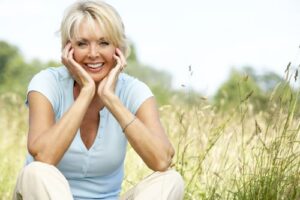 Porcelain veneers can conceal a wide range of common cosmetic concerns pertaining to one's smile. If you have stains, tooth discoloration, chips, cracks, gaps, or broken teeth, Dr. Jonathan Coombs and Dr. Don Chiappetti can cover these perceived imperfections with thin layers of durable porcelain for results that both look and feel natural. In some cases, porcelain veneers can also be used to improve the appearance of mild tooth misalignment.
Prospective patients with severely damaged and/or misaligned teeth may not be ideal candidates for porcelain veneers. Additionally, those who have minor staining and discoloration may be better suited for something like teeth whitening. During the consultation process, your cosmetic dentist will be able to determine if porcelain veneers are right for you. If not, our practice offers a variety of other aesthetic and reconstructive dentistry options that may be able to more appropriately address your needs, including Invisalign® for teeth straightening, dental implants and crowns for tooth replacement, fillings for tooth repair, and much more.
For more information about porcelain veneers, or to schedule a consultation with one of our skilled and experienced dentists, please contact us today.