Teeth Whitening vs. Porcelain Veneers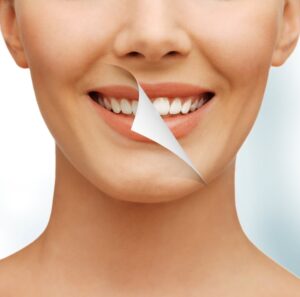 Brightening the shade of your teeth can be one of the fastest and easiest ways to enhance the overall appearance of your smile. Both teeth whitening and porcelain veneers procedures can effectively lighten the shade of your teeth and eliminate stains for a more vibrant, radiant smile.
At Scottsdale Smile Center, our bleaching and teeth whitening treatments involve the use of fitted trays and a professional grade whitening gel that you can wear as you sleep. Most patients see significant results in just two to four weeks. As an added benefit, teeth whitening can be one of the most cost-effective ways to boost the radiance of your smile.
Dental veneers can brighten your teeth by concealing any stains or discoloration with a thin layer of durable porcelain. In addition to the whitening benefits, porcelain veneers have the ability to improve the appearance of many other tooth imperfections, such as cracks, chips, gaps, damage, and even slight misalignments.
During the consultation process, one of our experienced cosmetic dentists – Dr. Don Chiappetti and Dr. Jonathan Coombs – can help you determine which procedure may best meet your individual goals. To learn more about teeth whitening or porcelain veneers, or to schedule a consultation at our office, please contact us today.