Invisalign Vs. DIY Teeth Straightening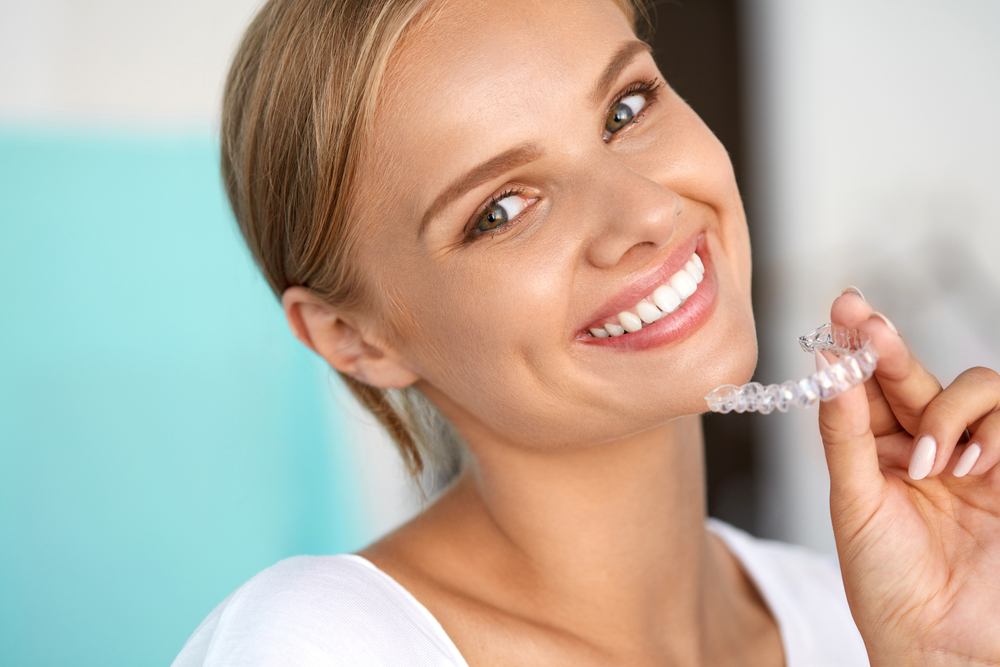 There have been many recent commercials and online advertisements for what's known as "direct-to-consumer" options for teeth straightening. These do-it-yourself teeth alignment systems are designed for individuals to use at home, and often look similar to orthodontic appliances such as Invisalign®, which is the technique we offer here at Scottsdale Smile Center. We would like to take a moment to evaluate the many significant distinctions between Invisalign® and direct-to-consumer teeth straightening treatments, because these differences are very important when it comes to the treatment process and the potential results.
Invisalign® is an orthodontic treatment that is only available by prescription. The entire process is developed and supervised by one of our experienced dentists, which allows the final outcome to be more accurately predicted. Some DIY teeth straightening options may not require ongoing, in-person treatment monitoring by a dental or orthodontic professional. This lack of real-time oral evaluations can be a disadvantage in terms of obtaining clear, professional examinations of how the orthodontic treatment process is progressing. Unforeseen challenges and inefficiencies can arise during the treatment process, and if they are not addressed quickly, it could have a pronounced effect on the results. In addition, Invisalign® is able to treat other orthodontic concerns—such as mild to moderate overbite, underbite, and crossbite issues—whereas a direct-to-consumer option may not be designed to correct those types of problems.
DIY teeth straightening systems typically offer several benefits that can sound very enticing, and it's certainly understandable why individuals feel they may be more convenient. However, we believe that Invisalign® is the best option when compared to those treatments, particularly for patients who are experiencing "rotated" teeth and/or conditions such as infections and cavities that require regular evaluation during the orthodontic treatment process. Most orthodontic cases involve crowding or overlapping teeth, which almost always requires a very precise procedure to slightly slenderize the crowded teeth prior to attempting to move them. This procedure is what creates just the right amount of space, so there is room for the crowded teeth to move into proper alignment. DIY orthodontics not only lack the expert supervision of a dentist, but without this slenderizing process, most people end up being very unhappy with the results of DIY orthodontics. While DIY orthodontics may slightly improve alignment in a handful of cases, at the end of treatment, most patients find that their teeth are still crowded.
Ultimately, in-person customization of the treatment plan and consistent monitoring to ensure the treatment is progressing as smoothly and effectively as possible can make a world of difference once the results begin to become noticeable!
To learn more about Invisalign® and other advanced treatments that can renew the appearance of your smile, please don't hesitate to contact Scottsdale Smile Center today. We look forward to answering any questions you may have. We can also schedule an initial consultation with one of our dentists so that you can have a thorough oral evaluation and talk with him about the best options for your needs and goals.