Dental Implant Solutions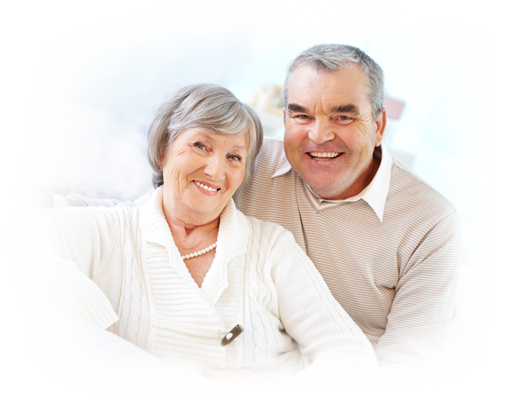 Patients with missing teeth can replace them with a permanent alternative to traditional dentures that looks and feels like natural teeth. Offered by our Scottsdale dentists, dental implants not only help with chewing and speaking, but they are also custom-designed to fit comfortably in your mouth without slipping and other issues often caused by dentures. Plus, they become permanent fixtures of your mouth, and require no regular maintenance outside of your normal dental routine.
Our dentists utilize computer guided surgery and the innovative Cone Beam X-Ray technology, a digital mapping system that allows us to place dental implants with the most precise and accurate results possible. This precision is what can lead to results that look and feel so much like your natural teeth that it may be tough to tell the difference! Known as durable and strong restorative dental options, dental implants are one of the most successful functional and aesthetic dentistry procedures in use today.
Please contact Scottsdale Smile Center for more information on dental implants, or to schedule a consultation.
Advantages of Implant Dentistry
Dental implants are stronger and more durable than their restorative counterparts bridges and dentures. Implants offer a permanent solution to tooth loss. Additionally, implants may be used in conjunction with other restorative procedures for maximum effectiveness. For example, a single implant can serve to support a crown replacing a single missing tooth. Implants can also be used to support a dental bridge for the replacement of multiple missing teeth, and can be used with dentures (known as implant dentures) to increase stability and reduce gum tissue irritation.
While dental implants are a great solution for many patients, implants may not be the best solution for all patients. Our doctors will evaluate your individual situation and, if dental implants are not an option, develop a plan for an alternative solution.
Straumann® Dental Implants for High-Quality Results

The Straumann® Dental Implant is a unique and innovative breakthrough in the field of implant dentistry, and it is the implant of choice here at Scottsdale Smile Center. Straumann® implants are composed of exceptionally high-quality materials, including an implant surface designed to optimize conditions for healing so that potential risks and overall healing time are reduced. The special materials used in the creation of these remarkable implants are precisely formulated to enable long-lasting results. Straumann® implants ultimately make it possible for our doctors to produce outcomes that maximize the aesthetic and functional potential of dental implants.
Our practice is proud to offer Straumann® brand implants, one of the most trusted, highest-quality implant brands in the world:
Reliable Implants from a Trusted Company
The reliability of Straumann® implants stems from the meticulous testing and validation processes to which the implants were subjected during pre-clinical and clinical studies over many years. The extraordinarily high standards of scientific integrity and overall quality that have been set by the Straumann® organization have helped dentists all over the world deliver dental implants that have been vigorously tested and have proven to be an effective solution for missing teeth replacement.
Documented Scientific History of Superior Results
In a study conducted through the Swedish Social Insurance Agency (an arm of that nation's government that can help individuals with financial healthcare needs), thousands of dental implant patients were surveyed to analyze implant failure rates.* While there was not a large number of failed implants overall, the study found that, of the cases where implant failure occurred (either early after implantation or late after implantation), the failed implants were more likely to be certain brands other than Straumann®. This study is in addition to other clinical research published in peer-reviewed journals that has focused on the long-term implant survival rates of these advanced dental implants.**
Sources:
*J. Derks, J. Håkansson, J.L. Wennström, C. Tomasi, M. Larsson, and T. Berglundh
Effectiveness of Implant Therapy Analyzed in a Swedish Population – Early and Late Implant Loss
**Buser D, Janner SF, Wittneben JG, Brägger U, Ramseier CA, Salvi GE. 10-year survival and success rates of 511 titanium implants with a sandblasted and ac- id-etched surface: a retrospective study in 303 partially edentulous patients. Clin Implant Dent Relat Res. 2012 Dec;14(6):839-51. PubMed PMID: 22897683
Rooted In Swiss Engineering
Just as the Swiss Watch is known for its impeccable design and technological elements that emphasize its quality and longevity, Straumann® dental implants offer the benefits that come along with being rooted in Swiss engineering. A Straumann® implant's innovative SLActive® surface and durable Roxolid® material help form the foundation of quality and precision for which it is known.
Planning for Implants – Cone Beam X-Ray Technology
CT scans coupled with state of the art 3D software represents a tremendous leap forward in Dental Implant treatment planning. Prior to this combination, implants had to be planned with a 2-dimensional x-ray, leaving out the most important factors in both the predictability (bone density and bone width) and safety (3D relationship of the implants and nerves).
Now, with the exciting Cone Beam technology, a quick 20 second scan is processed in our office to recreate your true 3D anatomy, allowing us to do "virtual surgery" on your jaw, placing the correct size implant into the ideal location for you.
With older, less precise imaging modalities, it is not uncommon to have unexpected charges due to bone grafts or sinus grafts, or poor esthetic outcomes due to less than ideal placement.
What this new technology means to you is quick insertion of implants into the precise position with no "guesswork" during your treatment. Prior to your insertion procedure, you will be shown your case, and see exactly what will be placed and where. There will be no surprises!
The Dental Implant Procedure
Today's dental implants are virtually indistinguishable from other teeth. This appearance is aided in part by the structural and functional connection between the dental implant and the living bone. Implants are typically placed in a single sitting but require a period of osseointegration. Osseointegration is the process by which direct anchorage of a dental implant root and the bone of the jaw occurs. Osseointegrated implants are the most commonly used and successful type of dental implant. An osseointegrated implant takes anywhere from three to six months to anchor and heal, at which point our dentist can complete the procedure with the placement of a crown. Once the implant has anchored with the jawbone, an artificial prosthesis may be attached and the process is done. If osseointegration does not occur, the implant will fail.
Success Rates of Dental Implants
Dental implants are among the most successful procedures in dentistry. There is no guarantee that an implant procedure will be successful, but studies have shown a five-year success rate of 95% for lower jaw implants and 90% for upper jaw implants. The success rate for upper jaw implants is slightly lower because the upper jaw (especially the posterior section) is less dense than the lower jaw, making successful implantation and osseointegration potentially more difficult to achieve. Lower posterior implantation has the highest success rate for all dental implants.
Our dentists will evaluate your needs during an initial consultation and talk with you about your options. For most patients, dental implant procedures have extraordinary success rates and significantly improve form and function of the teeth with permanent results.
Contact Scottsdale Smile Center
For more information on dental implants, or if you would like to schedule a consultation to talk more about this procedure, please contact Scottsdale Smile Center today.