How Much Do Porcelain Veneers Cost?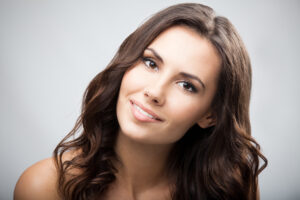 Do you often find yourself hesitant to smile because of chips, gaps, stains, and/or other perceived tooth imperfections? At Scottsdale Smile Center, Dr. Don Chiappetti and Dr. Jonathan Coombs offer porcelain veneers to help restore the function and aesthetics of our patients' teeth. Bonded to the front of each affected tooth, porcelain veneers are custom-designed to conceal damage, discolorations, misalignments, and size inconsistencies with durable, natural-looking results that can last for years.
If you are considering porcelain veneers to enhance your smile, one of our experienced dentists can perform a thorough evaluation of your teeth to determine if this would be the most effective procedure for your specific needs and goals. Should you qualify as a good candidate, Drs. Chiappetti or Coombs will be able to provide a proper estimate of what the treatment may cost.
In general, the cost of porcelain veneers will depend on a variety of different factors, including the particular number of dental veneers necessary to achieve your goals. To help you cover the expense of your procedure, we offer long-term financing options via CareCredit® and Capital One® Financing, and our friendly staff will check to see if any part of your treatment may be covered by your dental insurance provider. For your convenience, we also accept cash, personal checks, and most major credit cards if you would like to pay without financial assistance. Ultimately, we strive to help make your procedure as affordable as possible.
To receive a personalized estimate for the cost of porcelain veneers, please contact us today to schedule an appointment.