CEREC® Crowns and Restorations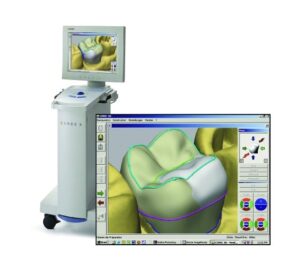 CEREC® is one of the most significant advances in dentistry. CEREC® CAD/CAM milling technology provides the ability to create custom-designed dental crowns. Since CEREC® allows the doctor to craft your dental restorations right in the office, you will not have to wait weeks before the final placement. This means no second visit, no getting numb a second time! Time is valuable—our patients appreciate the quality and especially the convenience offered by CEREC® restorations.
What Is CEREC®?
CEREC® is a state-of-the-art system that allows our dentists to design and produce top-quality dental restorations right here in our office. CEREC® technology involves a 3-Dimensional imaging component to create the blueprint for a custom dental restoration. Once the restoration has been designed for the most natural aesthetic and functional results possible, the CEREC® milling system can be used to manufacture it onsite. With this exceptional technology, many patients can obtain custom crowns, inlays and onlays, or other types of dental restorations in a single office visit. At Scottsdale Smile Center, our CEREC® technology even allows us to create state-of-the-art zirconia crowns here at our office. Plus, we have added the CEREC® Primescan technique (described below), which can quickly create a precise, fully digital dental impression that eliminates the need for a traditional putty dental impression, which can be unpleasant.
Same Day CEREC® Crowns vs. Traditional Lab Crowns
Traditional dental crowns and CEREC® crowns both serve similar purposes, which is to provide structural reinforcement and enhanced esthetics to a damaged and/or unsightly tooth. While the materials are the same for both types of restorations (e.max or zirconia), lab crowns can be made by stacking multiple layers of the ceramic material, resulting in a highly esthetic restoration. CEREC® crowns are made of a single solid layer of this material, which makes it very strong (while still providing very nice esthetics).
CEREC® Primescan Digital Scanning Technology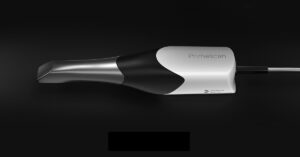 With the innovative CEREC® Primescan digital scanner, our team at Scottsdale Smile Center can provide patients with a quicker, more precise, and more comfortable experience when a dental impression is required. The Primescan technique utilizes cutting-edge technology, allowing our team to create a 100% digital impression, saying goodbye to traditional gooey putty impressions. A digital impression is used to create a blueprint for a wide-array of custom restorations. With Primescan, we can obtain a more accurate impression while making the entire process more efficient and no longer unpleasant. Additionally, the digital impression of your teeth created by Primescan technology is immediately available for viewing by you and the dentist. Many patients are blown-away by seeing the technology in action as the dentist designs your dental restoration to perfection before then pressing a button and then, minutes later, delivering a high-quality, beautiful porcelain restoration. Alternatively, the digital model of your mouth obtained from the scan can be instantly sent to any dental lab in the country for other procedures, such as fabricating mouthguards, snore appliances, and clear aligner orthodontics. Use of the Primescan digital impression system ultimately creates a more streamlined process, enhances the patient experience, and enables our dentist to produce the best possible treatment results—with no more gooey impressions!
What Is the CEREC® Same Day Restoration Process Like?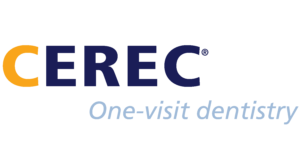 Once your tooth has been prepared for the restoration, an image of it will be taken with a special camera. This image will be used to design the new restoration, and sent to our in-office milling machines, which manufacture the restoration from a block of high-quality e.max ceramic or zirconia. The new restoration will be color-matched to your surrounding teeth for the most natural-looking result. Our Scottsdale dentist will precisely secure the restoration to the tooth to ensure the best possible fit, which is critical to producing a high-quality restoration that withstands the test of time. With CEREC® technology, there is no need to waste time on temporary crowns and multiple visits when an exceptional quality restoration can be delivered in just a quick, single appointment.
How Long Do CEREC® Crowns & Restorations Last?
With the proper care, CEREC® restorations last several years, and in many cases we are seeing crowns last well over 10 years. Generally, most failures are related to recurrent decay, which is often avoidable. We recommend routine dental cleanings in addition to daily flossing and brushing with an electric toothbrush. Besides decay, the other type of failure involves fracture of the ceramic material. Our CEREC® crowns and restorations are milled using only genuine Ivoclar®, brand-name e.max material. This e.max material is the highest quality available and demonstrates an exceptional balance of strength, esthetics, and biocompatibility. Although CEREC® crowns are extremely strong, just like a natural tooth, it is possible to break them with extreme force. For patients who grind their teeth heavily, we are also able to mill Katana® brand-name zirconia crowns, which may be a more preferable choice of material in certain cases where extreme strength is necessary. These stronger zirconia restorations are still highly-esthetic and are becoming increasingly popular over time. Despite now having additional options for restorative material, the risk of failure due to fracture can also be mitigated by managing destructive biting forces. Specifically, patients that clench and grind their teeth should wear a night guard and/or receive BOTOX® therapy to relax the muscles and reduce the amount of force generated by the jaws.
If you would like more information on CEREC® dental restorations, or if you would like to schedule an appointment, please contact Scottsdale Smile Center today.